Testimonials & Examples of Work Orders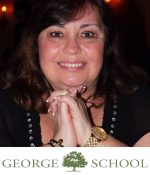 Client Testimonial
:
"Oh my God, Lesley!! – I absolutely LOVE IT! The inclusion of the sand glass is brilliant and the overall mood of the work is exactly in line with my vision for this show that I genuinely love artistically."
Maureen West – Arts Department, Department Head, Faculty- George School
Client's project instructions via email:
"I definitely did not intend to wait this late to request the poster design for our show, which is in ten days. So please feel free to say "no" to this request.
Included below is a photo of the stage design (obviously not yet finished) Where you see the electric piano will be a black baby grand. The overall image I have for the production is an elegant concert hall within which we learn about Beethoven's composition of his "33 Variations on a Diabelli Theme" and the compulsion a contemporary musicology professor researching the reason he wrote 33 when only 1 was requested has to complete before she dies of ALS (Lou Gehrig's Disease) This creates the tension between beautiful, passionate art and the finite existence of human life (Beethoven is going completely deaf as he struggles to complete the variations and, as I said, the professor has limited time to finish her research before she dies. Other ideas for graphic design might include musical notes on a staff line of one of Beethoven's compositional sketches (which I can send if you like the idea) or even an image of Beethoven in the latter years of his life. If you have time in the next 2-3 days, this is what I need (text information of date, time etc included).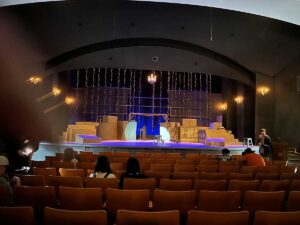 ~ Maureen West – Arts Department, Department Head, Faculty- George School
---
This is the poster design I came up with: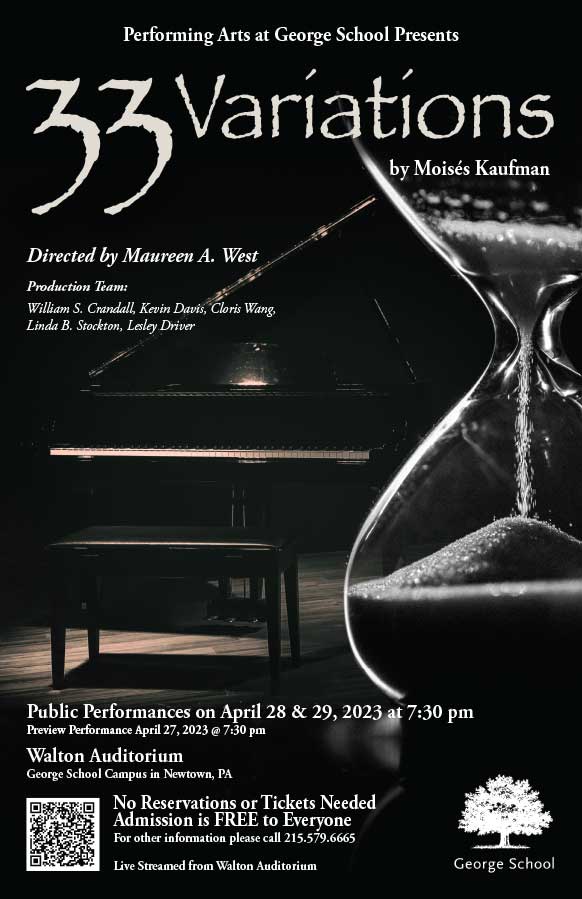 Turn ideas into reality while capturing the essence of our clients goals and objectives.